INTERNATIONAL HOCKEY CAMPS WITH OVERNIGHT STAY
THE ULTIMATE
HOCKEY EXPERIENCE
Are you ready for your best summer ever? Experience the amazing world of hockey for a week. You will literally be sleeping next to the pitch at some of the best hockey clubs in Europe. Supervised by top international hockey trainers, you'll enjoy high-level training that will challenge you to bring out the best in yourself. Head home at the end of the week with a raft of new skills and experiences that will last a lifetime.
LEARN MORE

Get ready for your best summer ever!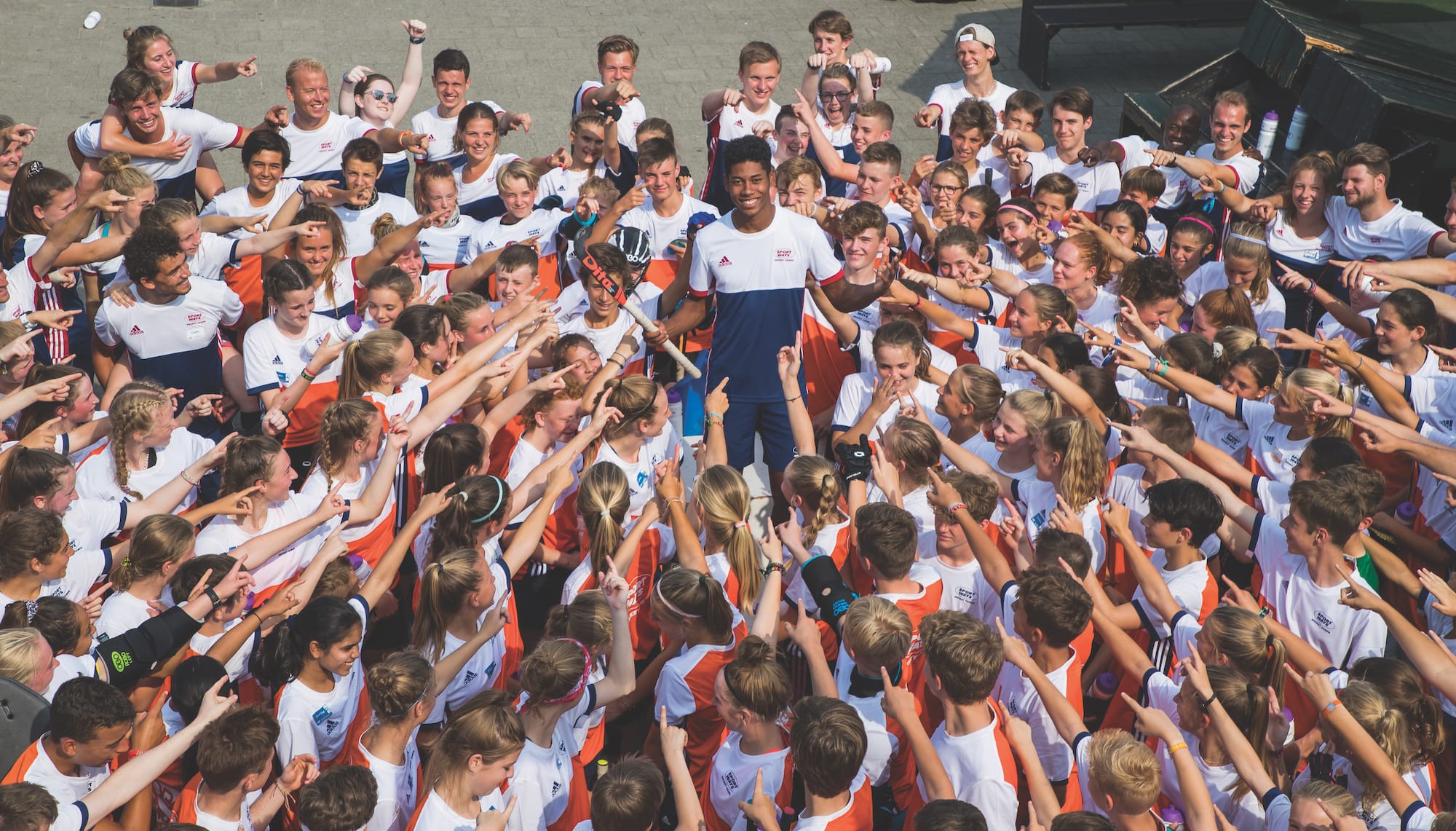 What is an overnight hockey camp?
Our overnight camps offer you the full-on hockey experience for a whole week! At all the camps, you will spend more than 5 hours every day in action on the pitch. Boost your hockey knowledge with clinics, demos, workshops, master classes and technical sessions. And off the pitch, you can enjoy an amazing social programme.
What makes our camps special is the unique, international vibe. Players, goalies and staff from around the world join our overnight camps for an unforgettable experience.
Our overnight camps
All our overnight camps are dedicated to providing a full-on hockey experience. We organise various types of camps, so there is always a camp that matches your age, skills level, and preferences. Which overnight camp is best for you?
More about our camps
We live and breathe hockey and want to share that experience with the participants at our camps, all of which are unique. We promise that you will experience one of your best hockey summers ever. A full-on hockey experience. All you have to do is enjoy! We arrange all the details. Simply pack your stick and bag and bring your friends along!
Our hockey camps welcome participants from all over the world, so you never know what language you will be hearing next. To keep things simple, the main language used at our camps is English. But we naturally do our best to arrange camp staff who speak your language at every camp. And we take your language into account when we create the groups at camp.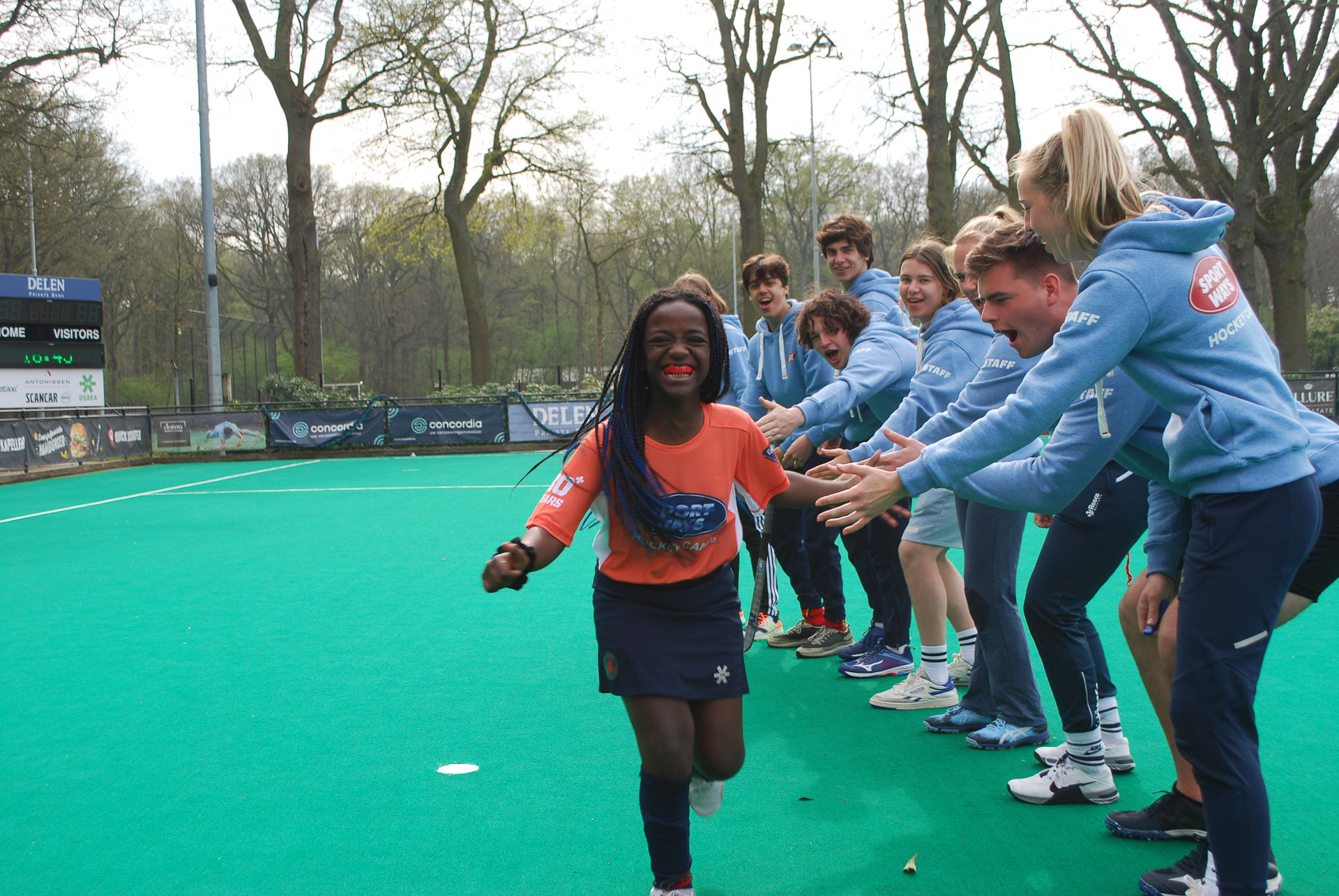 Our staff
24/7 supervision
Our overnight camps are supervised by our team of carefully selected staff. Our priority is creating a safe and pleasant environment for everyone. Our staff are present throughout the camp and there is a contact point at all times. During the night, our so-called 'night mayors' keep a watchful eye over the camp. All our Dutch staff have a Certificate of Conduct (VOG). Our international staff are subject to an international background check. In addition, everyone must sign our Code of Ethics every year.

Key roles

Each camp has a dedicated camp manager, supervisor, technical director, head of house and head of social. These key staff members are jointly responsible for the camp. We organise various training sessions during the year so our staff start the camp well prepared. These staff members have been familiar with our programmes for several years and have proven their ability to take responsibility.

Read more about our staff roles or sign up as a staff member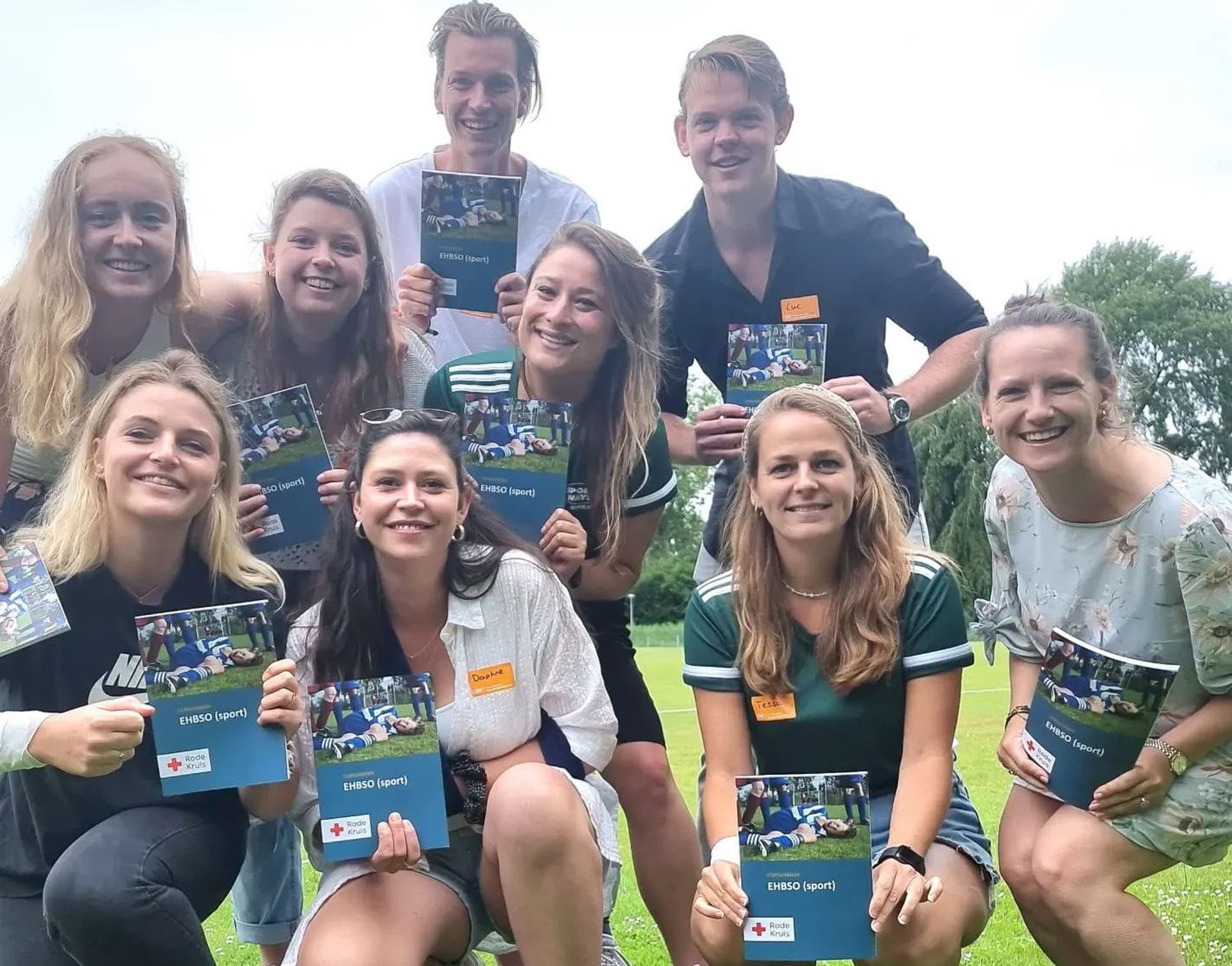 LOCATIONS
The greatest hockey clubs in Europe
Our overnight camps are organised at the greatest hockey clubs in Europe: AH&BC and THC Hurley in Amsterdam, KHC Dragons in Antwerp and ATHC in Barcelona. Every summer we transform these clubs into absolute hockey temples. You will eat, sleep and play hockey at these clubs. Access to the clubs is restricted for third parties. Participants are not permitted to leave the premises.

Facilities in Amsterdam and Antwerp

At the camps in Amsterdam and Antwerp you will sleep in our large, heavy-duty tents. Girls and boys are accommodated separately. Each tent can house up to 8 participants. We allocate groups of participants based on gender, age, language and their preferences. There are separate toilets and showers for boys and girls.


Facilities in Barcelona
At the Barcelona camp, you will sleep in the club's large sports hall. Girls and boys are accommodated separately. There are separate toilets and showers for boys and girls.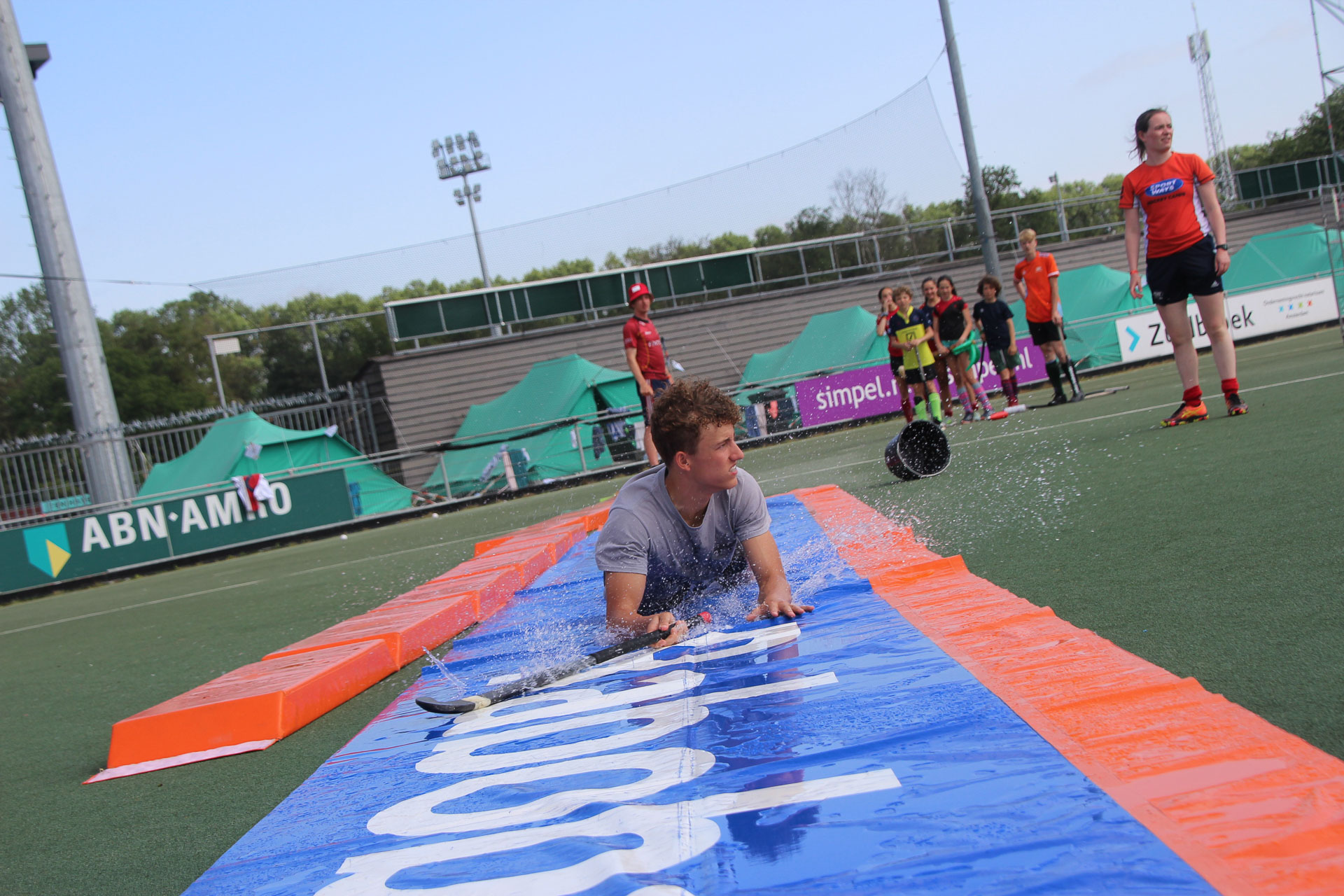 FOOD & DRINKS
All inclusive
Playing hockey for a week means eating well too. We provide healthy, nutritious meals and healthy snacks every day, to keep your energy levels up!

The menu

At the breakfast buffet every morning, you can choose from yoghurt, muesli and cruesli, fruit, milk, crackers, rice waffles and bread with different kinds of spreads and toppings such as ham, cheese, peanut butter and delicious Dutch chocolate sprinkles. Every day, a caterer will serve a delicious hot meal with a healthy salad. Each year we carefully compile the menu with the caterer. We take different eating habits and dietary requirements at a camp into account as far as possible. Dinner includes soup, salads and bread.

During the hockey programme, various water points are available on the pitch where you can fill your drinking bottle. Between training sessions, we serve fruit or cakes and a soft drink. If you are feeling hungry at some point during the day, ask our staff and they can always arrange something for you to eat.

Diet or allergy?

Do you have a special diet or an allergy? Please inform us when you register for a camp. We'll contact you before the camp starts to discuss your requirements. We can arrange everything so the food takes your diet or allergy into account. Prefer to bring your own meals? That no problem at all.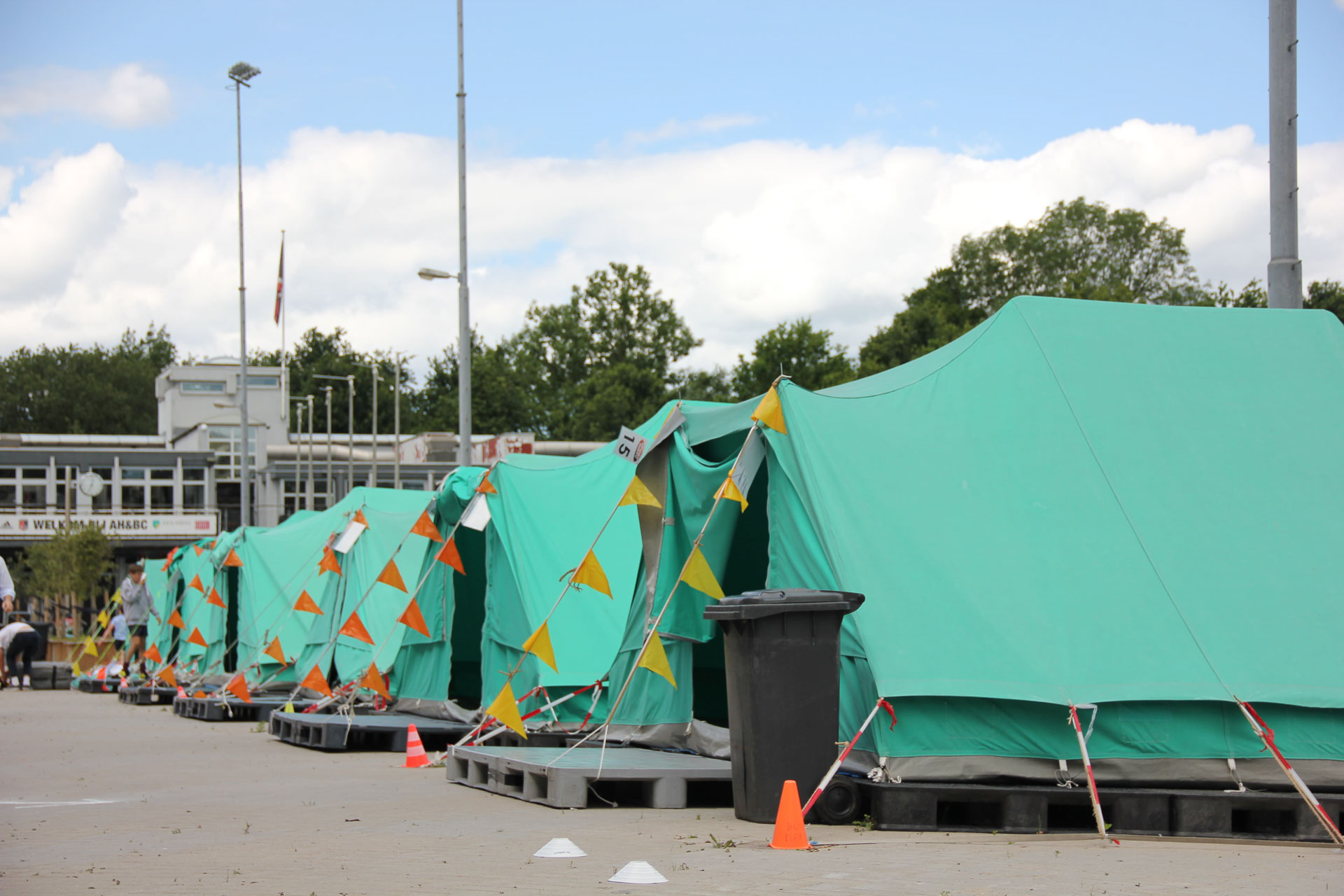 THE PROGRAMME
Arrival, departure & everything in between
Every year, every camp and every day is different. The start and end times change, the locations change, and the themes change. For this reason, it's very important that you carefully read the confirmation email and camp letter. You will receive the confirmation email immediately after registration. This email contains a lot of information about the camp. You will receive the camp letter about a month before the camp starts.

Arrival and departure

Each camp has a start and end time. Arriving a little earlier or later is not a problem, however arriving or leaving a day earlier or later is not possible. Travelling by plane or train? In that case, we can pick you up and take you back to the airport. Read more about our airport service here.

The programme

Our staff carefully prepares the programme for each camp using a standard matrix. The supervisor will hang up the day's programme every morning so you know exactly what will be happening throughout the day.

Ready for take off?

Can't you wait for camp to start? Start packing now! The confirmation email contains the basic packing list of things you need.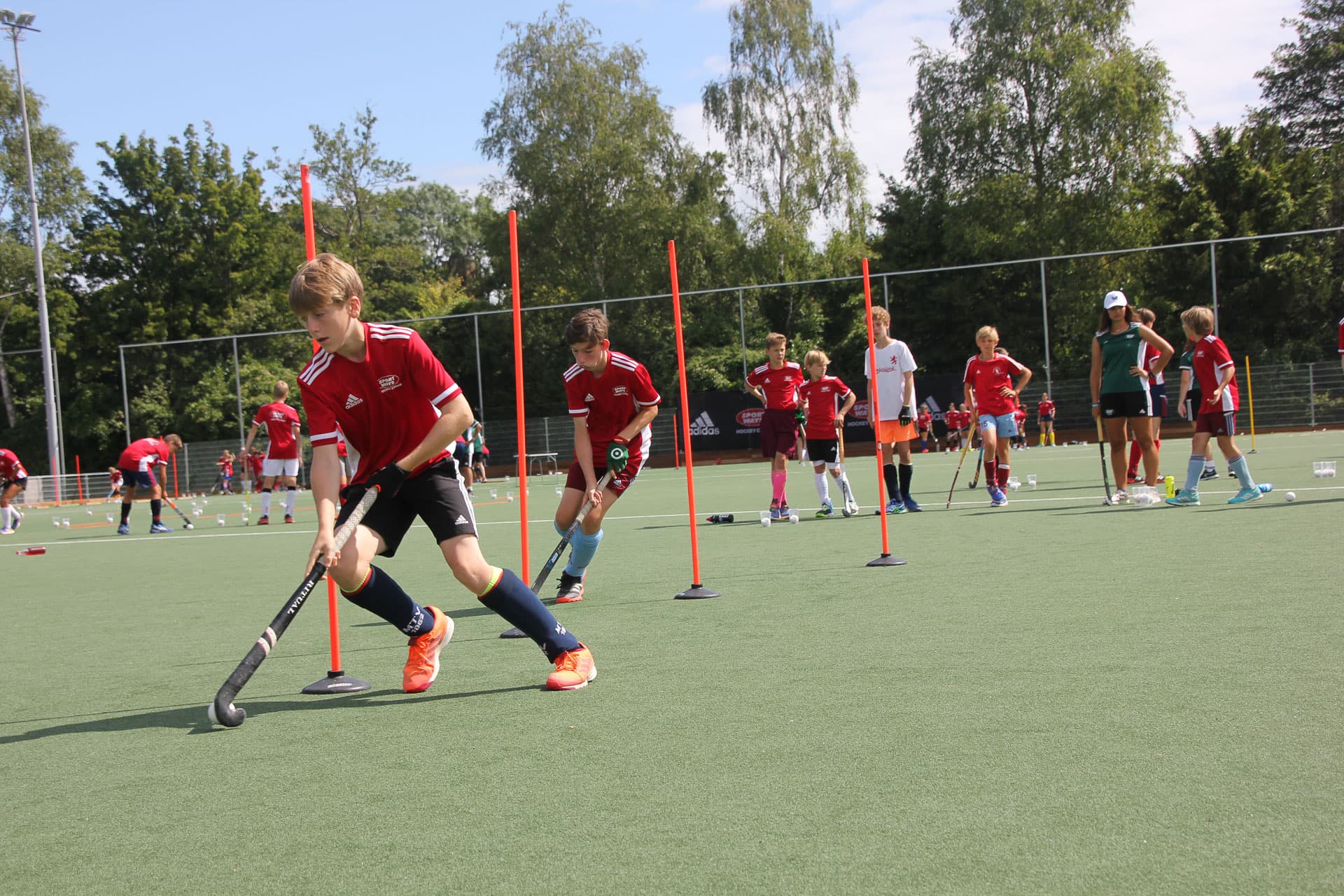 THE VIBE
A safe sporting environment
One of our priorities is creating a safe and pleasant environment for participants and staff. The camp has to be one big party for everyone! We have held the Dutch quality label for youth camps 'Keurmerk Kindervakanties' since 2018. This quality label applies strict criteria to safety, hygiene and quality.

We expect participants and staff to observe our house rules and instructions. If anyone causes disruption or nuisance, they will be spoken to and, if necessary, we will contact their parents or carers. We have a zero-tolerance policy regarding bullying or discrimination. We have established our own Code of Conduct to address this and train our key staff how to deal with undesirable behaviour.

An accident. What now?

Of course, it's possible to get hurt during a camp. All supervisors take a First Aid course every year. In addition, a physiotherapist attends each camp twice a day. If there is any doubt, we always consult a doctor, and in emergencies, we always take you to the accident and emergency department of the local hospital.

Other problems or issues

Is there an issue during the camp that you are not happy about? We aim to solve the issue with you as soon as possible so you can enjoy the rest of the camp again. If there is anything worrying you, please speak to a staff member. Parents can naturally also contact the supervisor.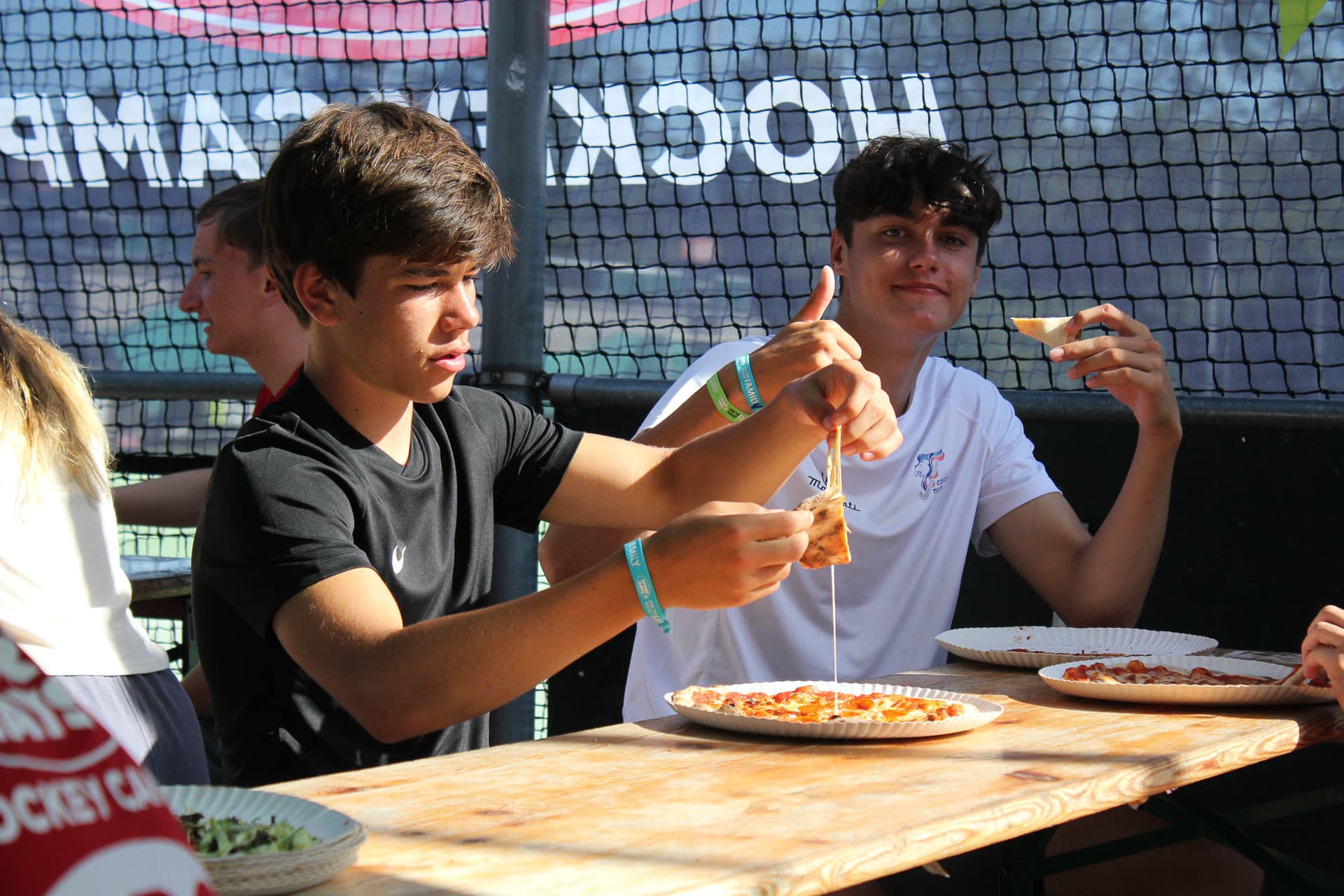 HOCKEY PROGRAMME
The greatest sport in the world
You'll be on the hockey pitch for at least 5 hours a day at all our hockey camps. The technical director of the camp creates the hockey programme, develops the practice drills and supervises the trainers.

Each training session starts with a demo when the staff and top hockey players demonstrate the theme of the session. After the demo you start by warming up, followed by practising our fun and intensive drills yourself.

Unique hockey programme

The drills you will be doing at camp are not like the usual training session at your hockey club. This is because we develop our own, unique programme. Every year we cooperate with the best coaches, trainers and technical directors to incorporate the latest hockey techniques into new drills and exercises.

Camp Champions

You will play matches with your tournament team each day, supervised by one or two coaches. During the camp you will take part in multiple games against different teams. At the end of the week, the two best teams will battle it out in a sensational final, including a video assistant referee, cheerleaders and an insane crowd to cheer you on!