Amsterdam
Summer Hockey camp
Ready to immerse yourself into a full week with hockey and adventure! You'll literally sleep next to the pitch, where you'll have cool demos and clinics. Put your team spirit to the test during challenging activities on the beach - think abseiling or rafting. You'll crawl, dive and swim around the hockey pitches during the Muddy Survival. Afterwards, you'll be richly rewarded with the Pizza Party. We end each day with special activities, a silent disco and an awesome camp fire. The Summer Hockey Camp is the perfect mix between hockey and adventure.
register for this camp

Summer hockey camp
Adventure is on your way!
Dates
From July 21st 2024, 12.30 hrs
to July 26th 2024, 16.00 hrs

Age
10 to 16 years
For players and goalies

Venue
THC Hurley, Amstelveen
The Netherlands

Costs
€ 655,-
This price includes overnight stay, food, drinks, snacks and the SportWays T-shirt

What should you expect?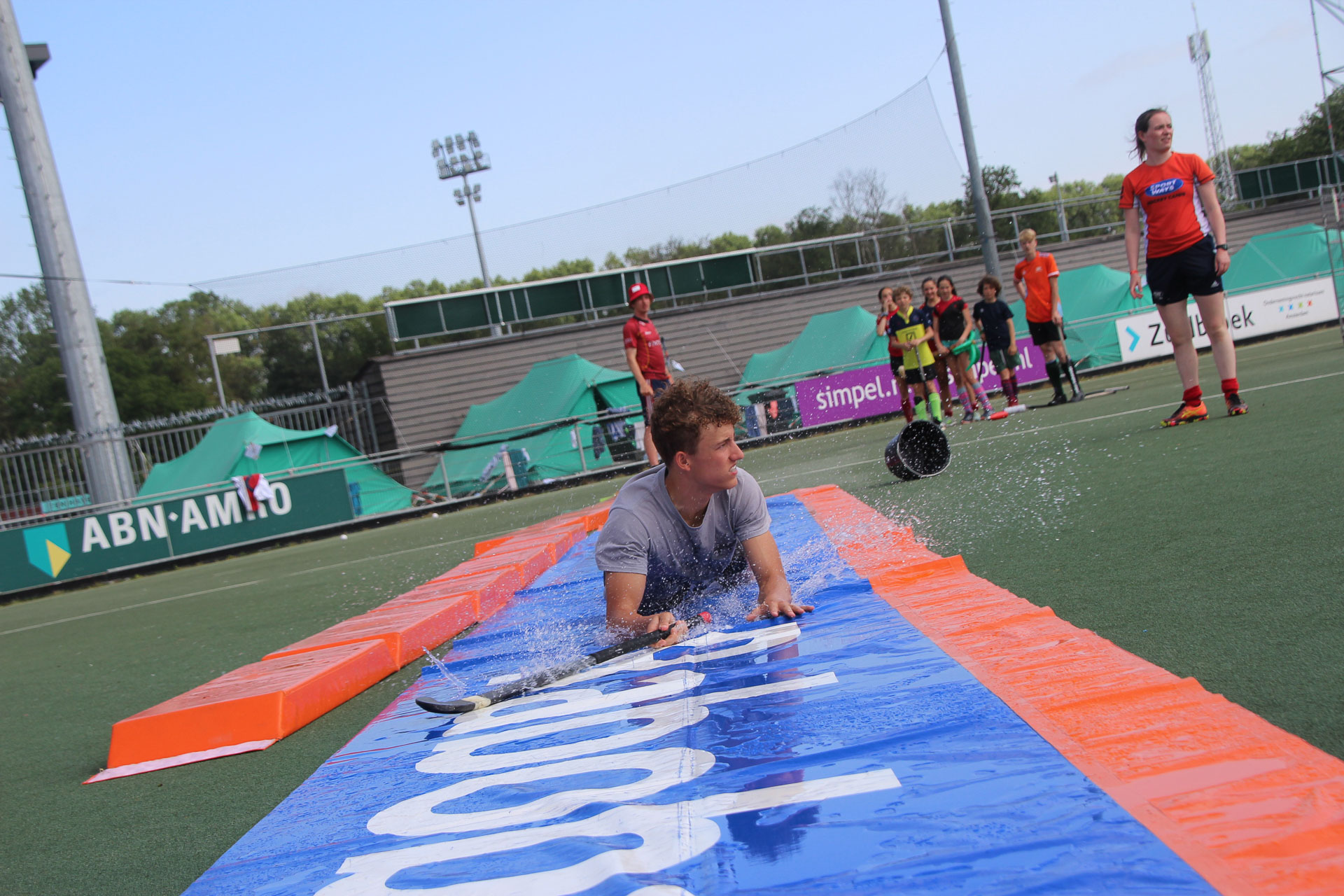 Every SportWays Camp is uniquely designed
Every SportWays Camp is unique. A few pointers you will definitely experience during your stay at our Summer Hockey Camp:
Best mix of hockey and adventure
Adventure day on the beach, think abseiling or rafting
For enthusiastic hockey players and goalies
Innovative hockey programme
Five hours of hockey a day
Intensive and challenging 5's tournament
SportWays Muddy Survival
Awesome end-of-camp party
Information
Here you will find all the basic information you can find about our overnight camps. If you need extra information please find the Frequently Asked Questions on the bottom of this page.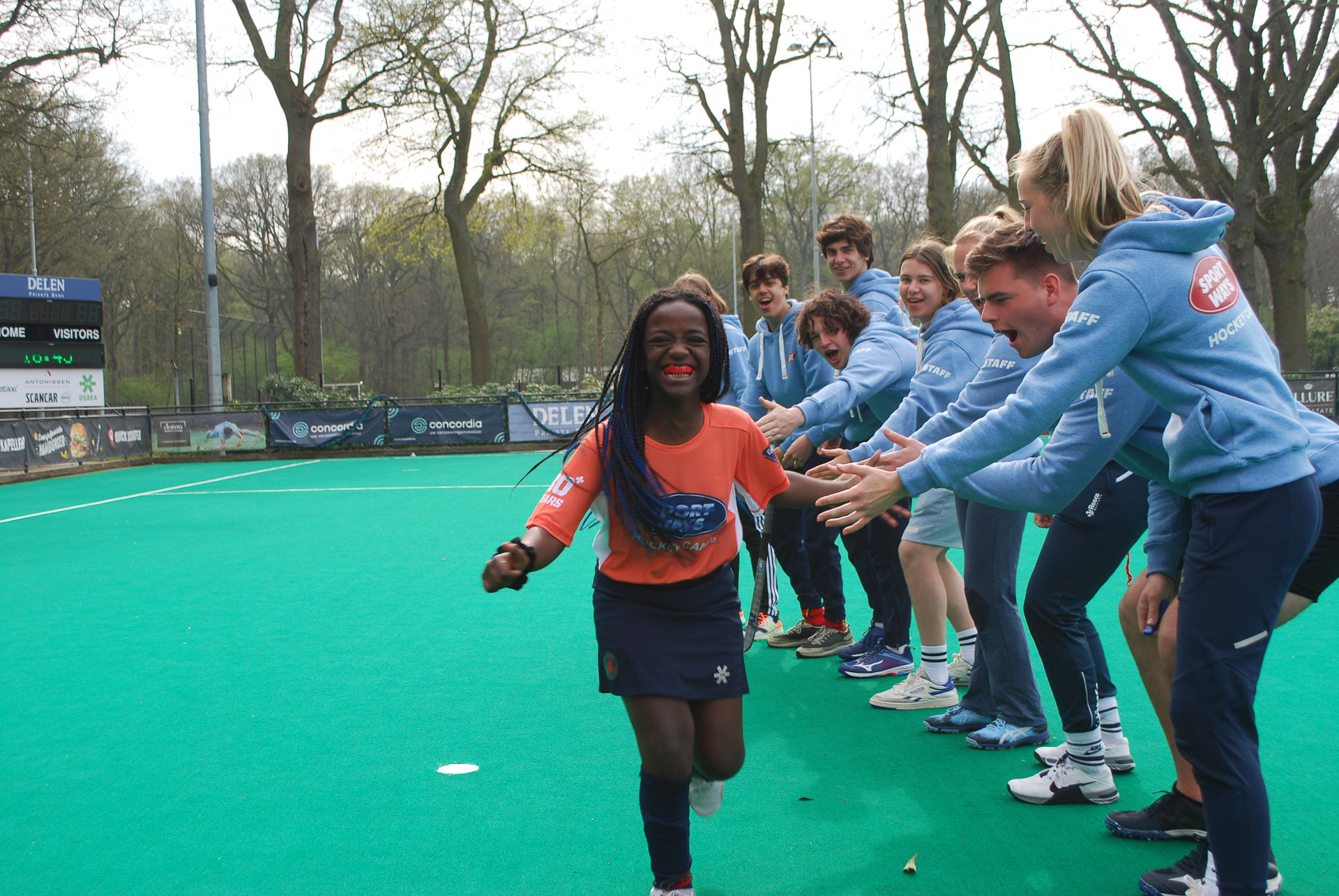 Safety
24/7 supervision
A priority at SportWays is providing a safe and pleasant environment for our participants and staff! Our entire staff and the person with final responsibility (key staff) are present at the camp 24/7. At the night, our 'night mayors' will watch over you, and are the go-to contact if you have any questions. Access to the camp locations is restricted and participants are not permitted to leave the site.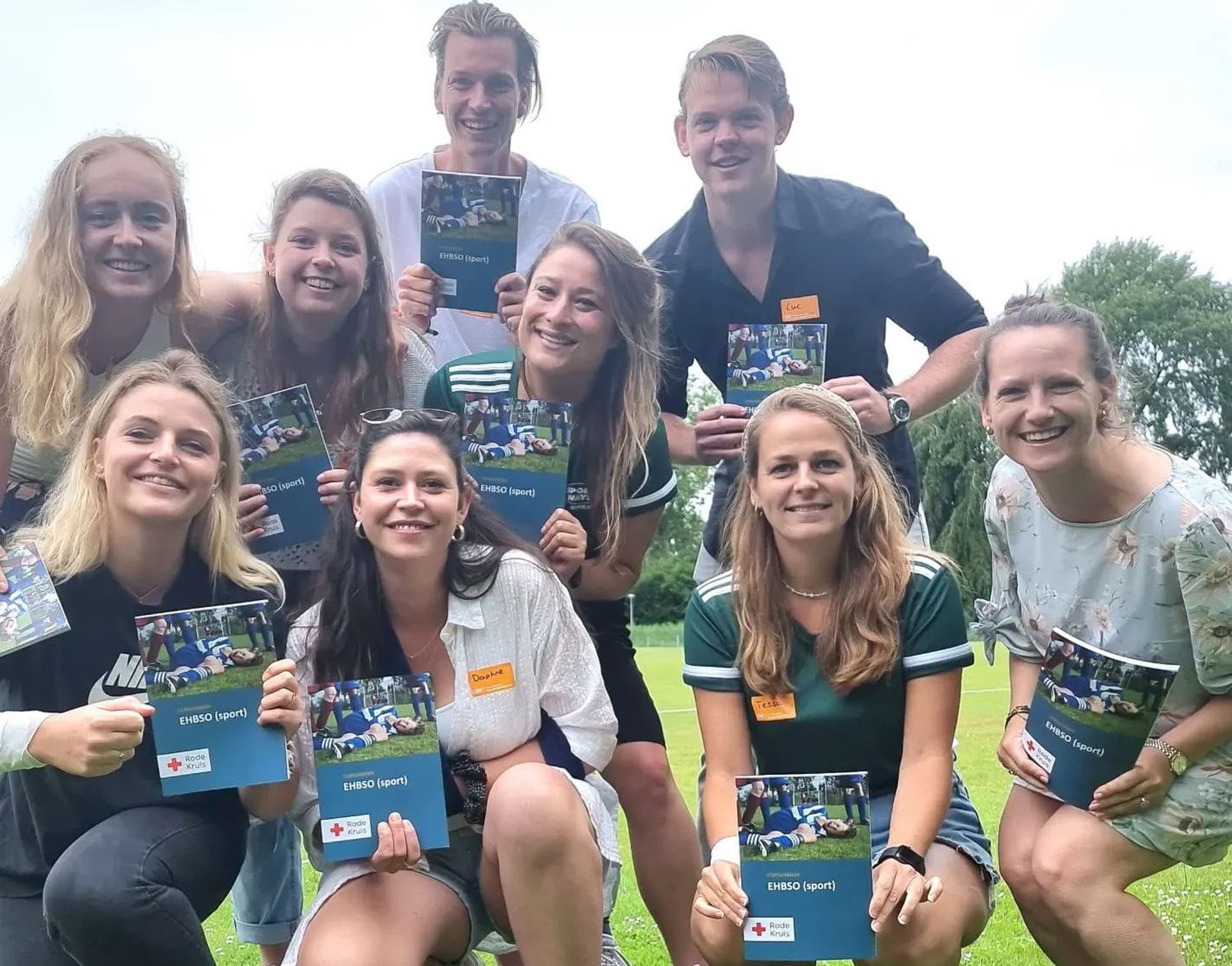 Safety
Medical care
If you use any medications or is there an allergy we should know about? The Supervisor of the camp is happy to help you out and is aware of all the important medical details. We will make sure there is at least one staff member with a First Aid certificate, so we know what to do when you have an accident or injury. We also have a cooperation with Sport Medical Centre Amsterdam. One of their physiotherapists will come by the camp with a daily consultation hour.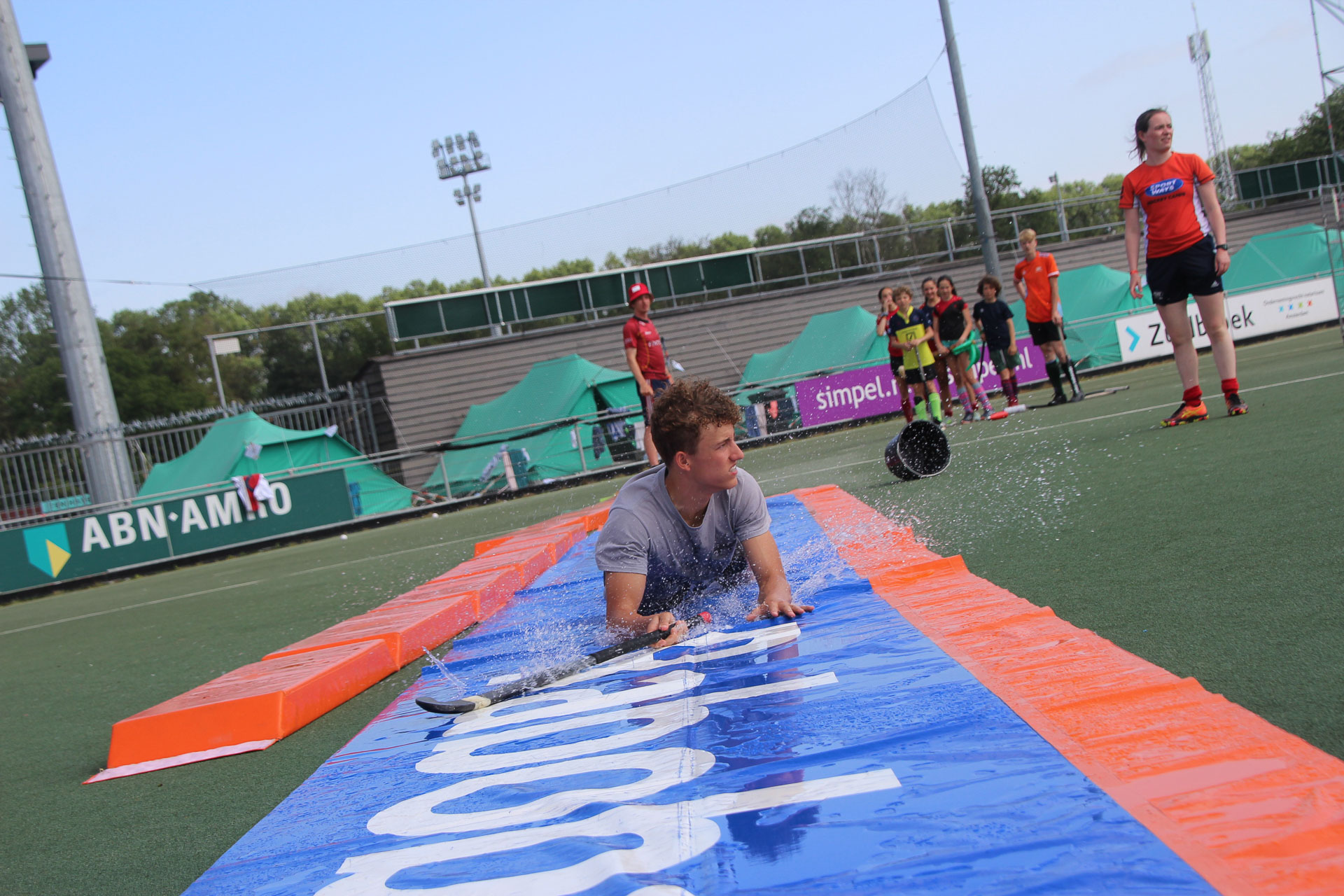 Location
Accommodation
AH&BC (Amstelveen, Netherlands) Our partner club AH&BC – better known as Hockeyclub Amsterdam – is situated at the heart of the wonderful wooded park called the Amsterdamse Bos. This club is the epicentre of Dutch hockey! The five hockey pitches – four of which are water-based pitches– will make all your hockey dreams come true! One of these pitches is in the Wagener Stadium, the venue for the World Championships 2022 and many other memorable, historic matches. This is also the club where the Dutch national team trains! Want to see more of the club? Visit the website of AH&BC.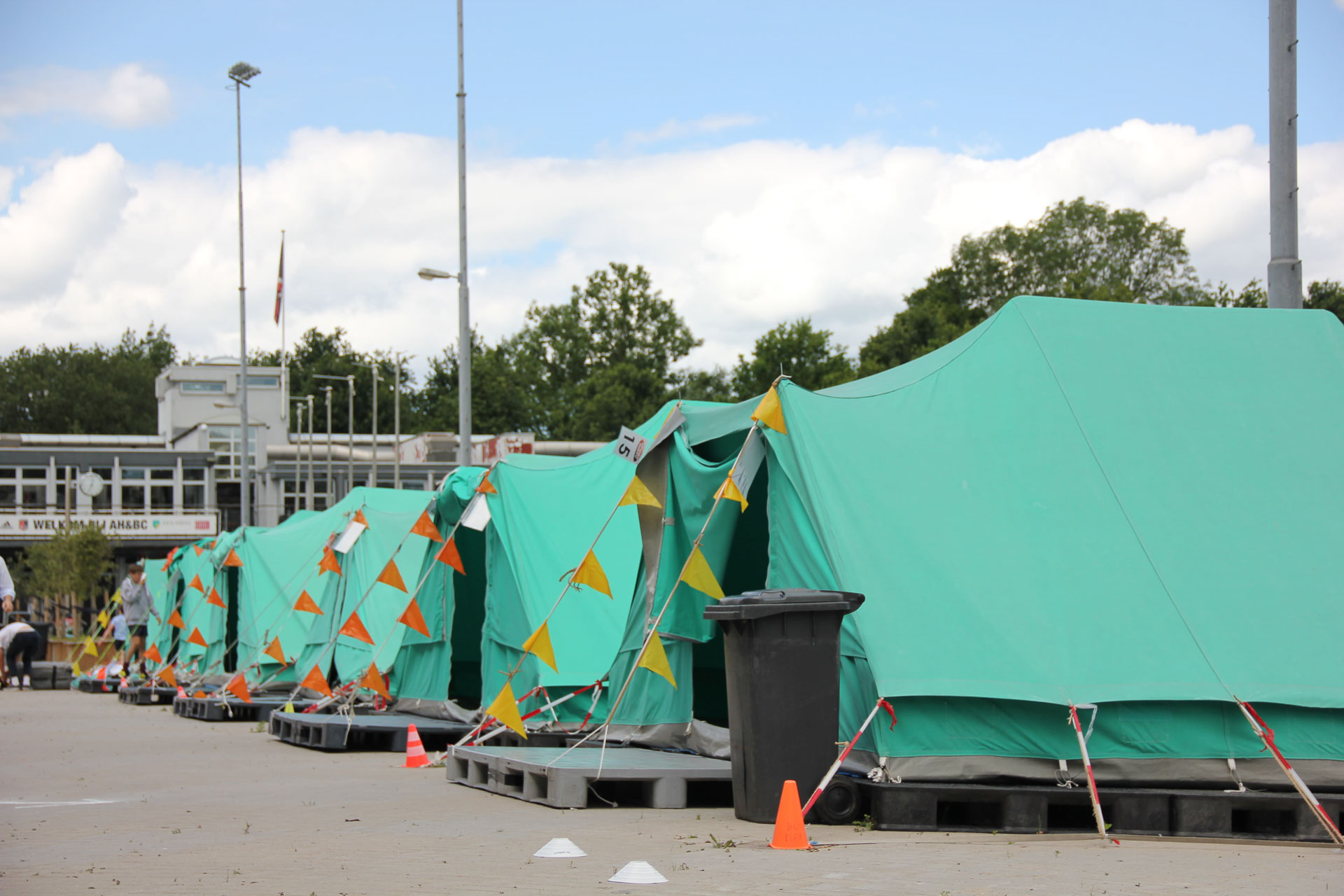 location
Sleeping accommodation
At our camps in the Netherlands and Belgium, you will sleep in a spacious but cosy tent. The tents are arranged around the pitches at the club. You can indicate who you would like to share the same tent with before the camp starts. We accommodate a maximum of nine people in one tent and, of course, also take the ages and languages spoken by the participants into account. Boys and girls are always accommodated separately. Each tent has two tent supervisors who act as your personal wake-up call in the morning and talk through all the ins and outs with you and your tent mates at the end of each day.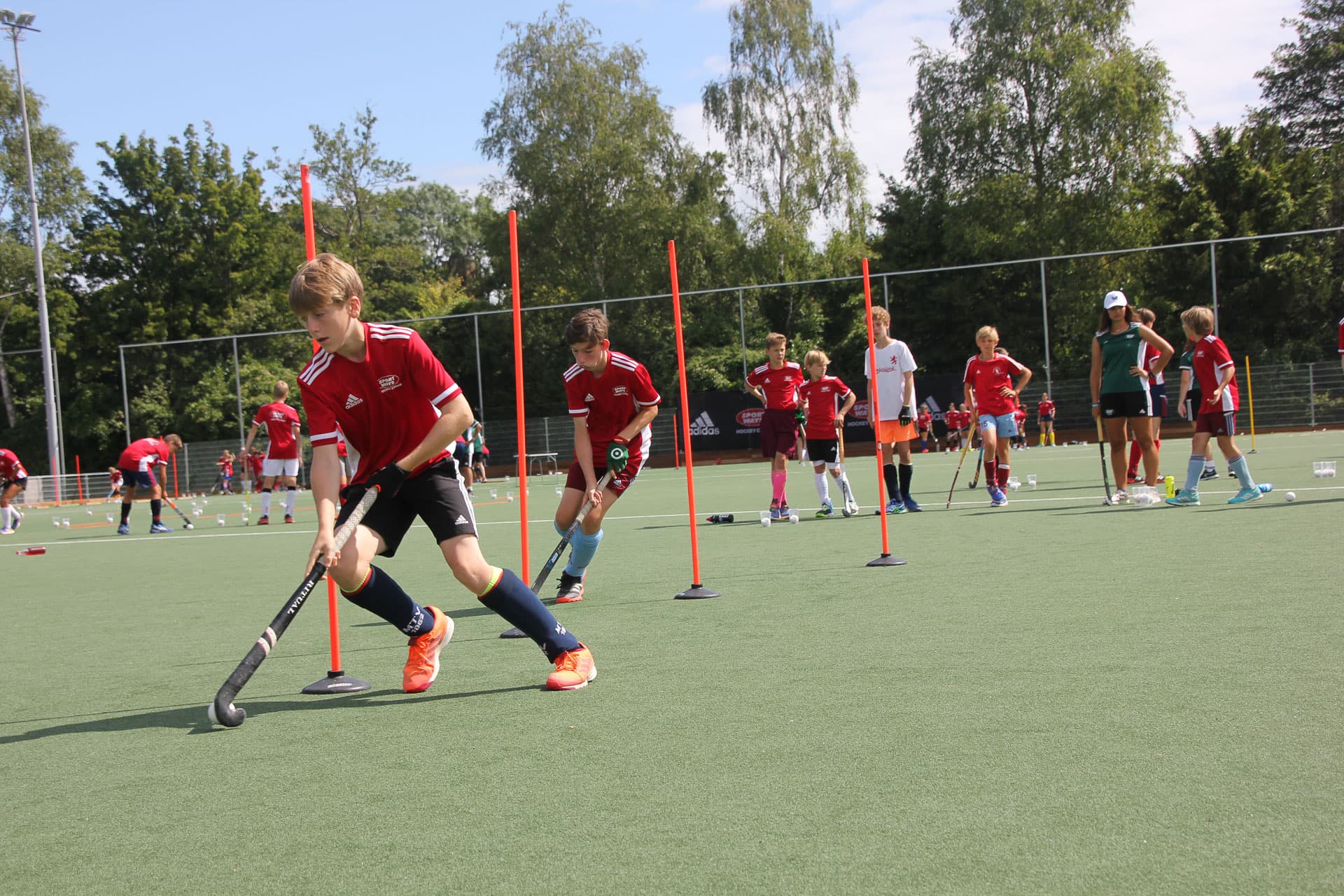 travel
Airport Service
Are you arriving at a SportWays camp by plane or train? We provide an Airport Service. Please book our Airport Service when you register for the camp of your choice. It is not necessary to state your flight details yet when booking. This service means we will wait for you in your arrivals hall at the airport. We will monitor your flight details continually so we are aware of any changes to your itinerary. Once you have arrived and come through the customs check, you will recognise our staff immediately in the arrivals hall; they will be wearing SportWays outfits and carrying SportWays flags. For futher information please click on this link.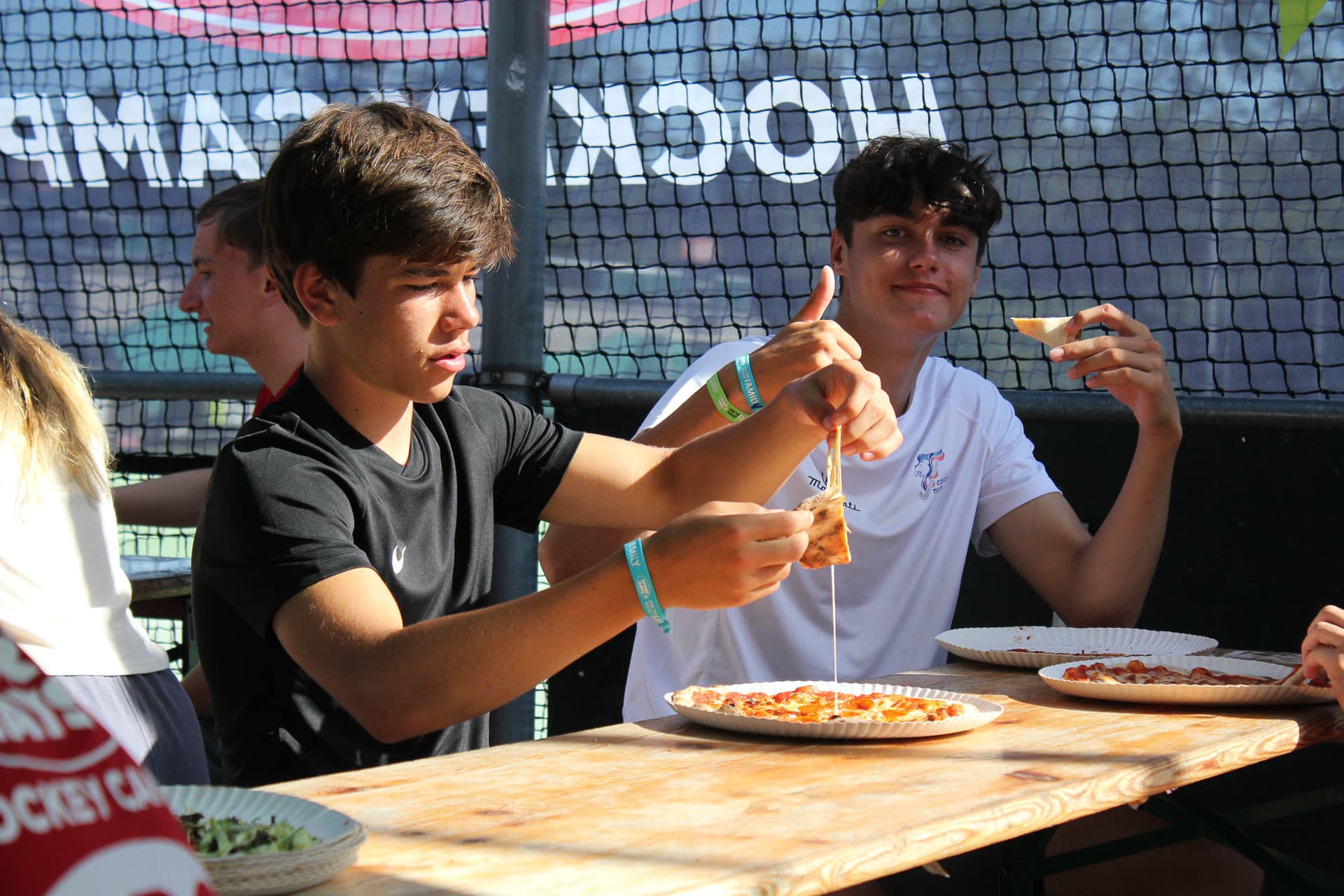 Food & Drinks
Perfect fuel for a day at camp
A SportWays hockey camp is an all-in week. We provide all meals and (healthy) snacks. We offer a wide choice at every meal and carefully consider the needs of the participants. After a hard day of full-on hockey, you need to recharge your energy! Breakfast and diner are served buffet style, with a choice of bread, yoghurt and muesli/cereals. And, of course, plenty of different spreads such as meat products, cheese, jam, sprinkles, chocolate spread, peanut butter, etc. Our lunch meals are warm dishes prepared by a catering service to guarantee good quality.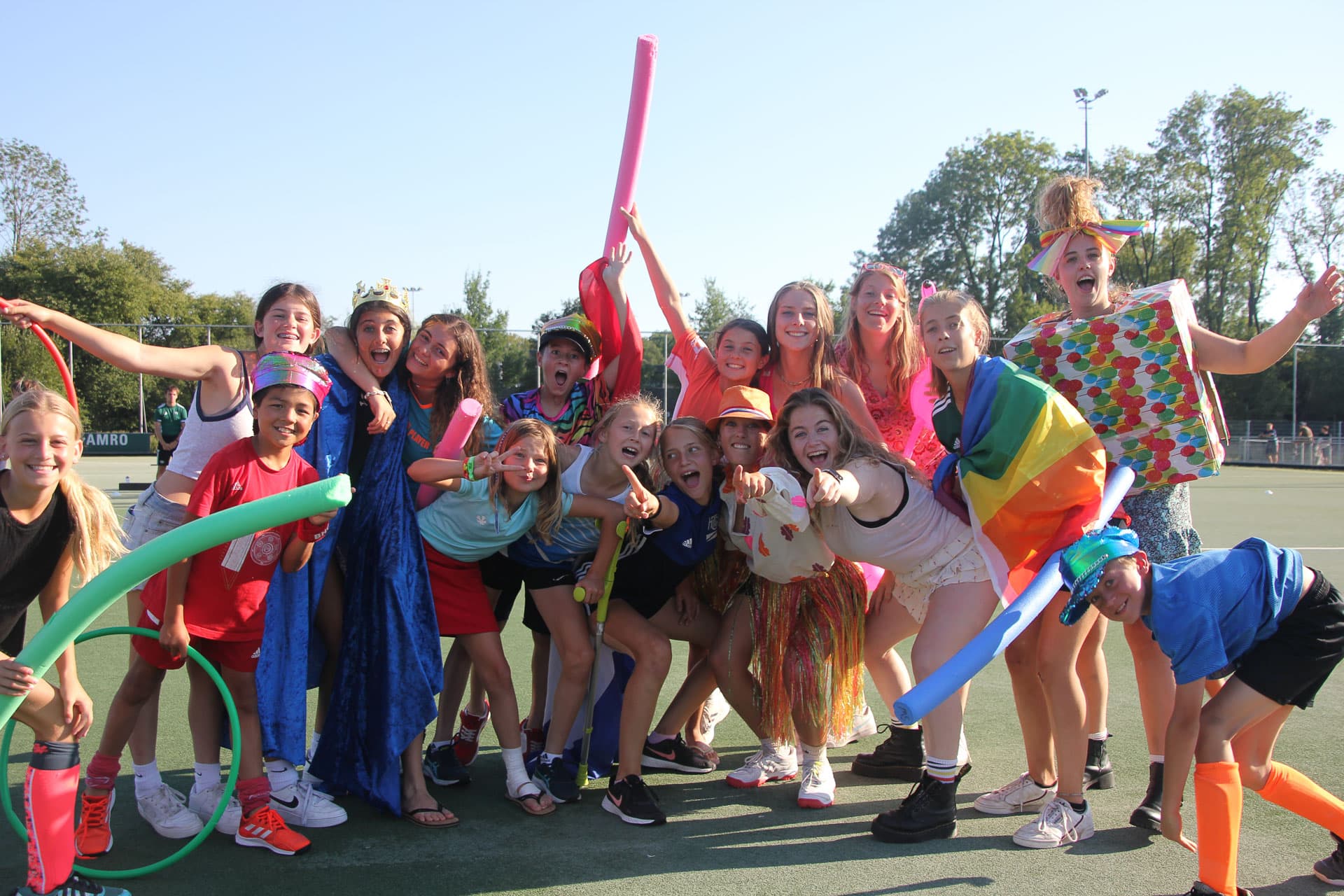 Social madness
What if we aren't playing hockey?
Our camps all have a unique theme, with a common theme running through the week. The Social Staff really go all the way for the parallel entertainment. These activities are organised in mixed groups so you get to know the other campers you play with or against during the day. Each type of overnight camp interprets the camp programme in a different way. We pull out all the stops at our Special Camps and in Antwerp and devise the most fantastic games to take the camp vibe to the max. The emphasis at our Top Camps, Elite Camps and Barcelona is more on serious hockey and the evening programmes feature workshops and training sessions, for example.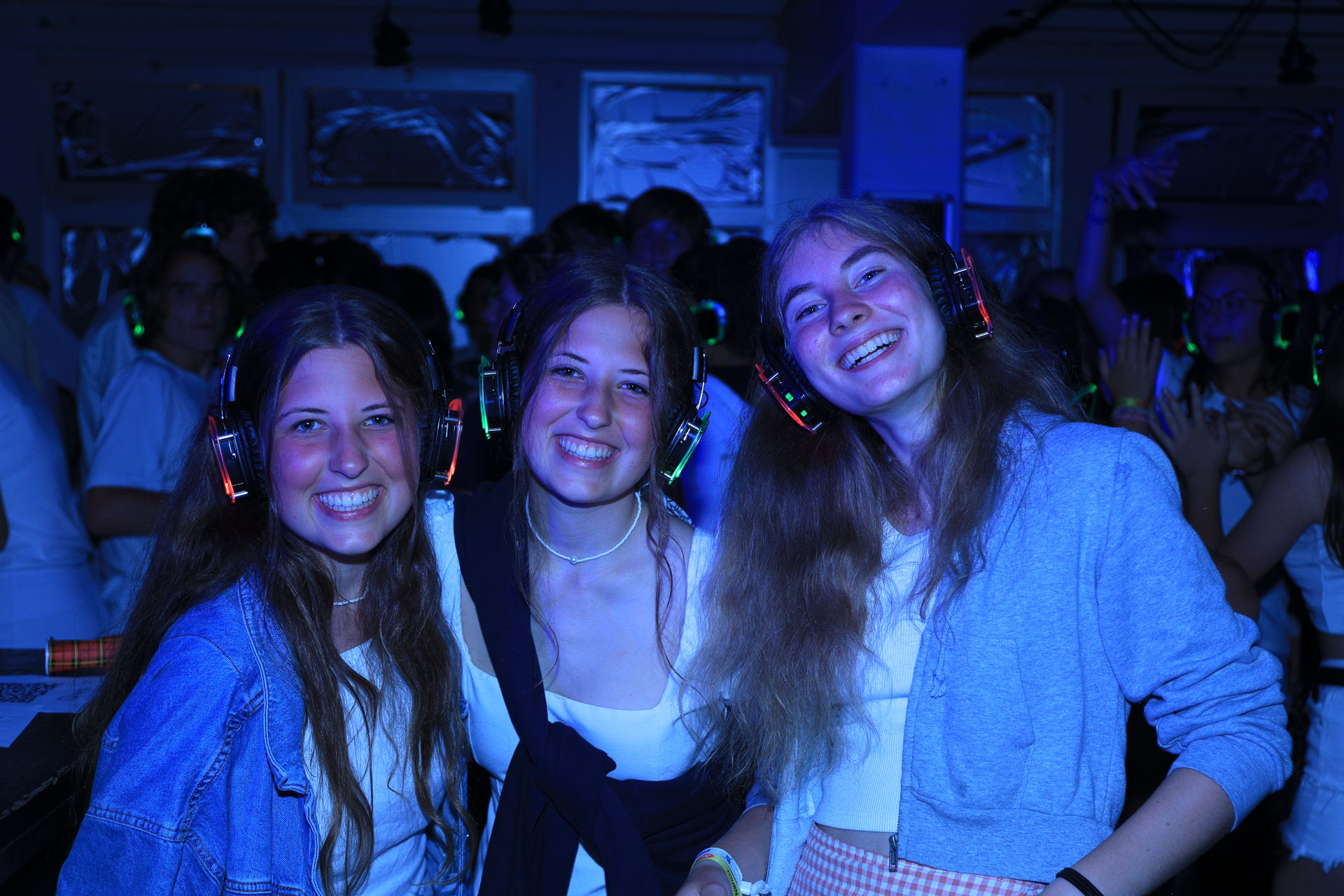 Social madness
An unforgettable week
Oh no. The day we all dread... "The last day of the camp... Tomorrow it's time to go home." It goes without saying that we plan to end the week in style. After the last whistle has blown in the final of the tournament and all the camp prizes have been awarded, you can look forward to a fantastic dinner. Everyone dresses up in his or her most spectacular outfit. The music starts and we can dance the night away one more time! Of course, to your favourite camp soundtrack... And during an Elite Hockey Camp, a real sports gala is organised - just like on TV!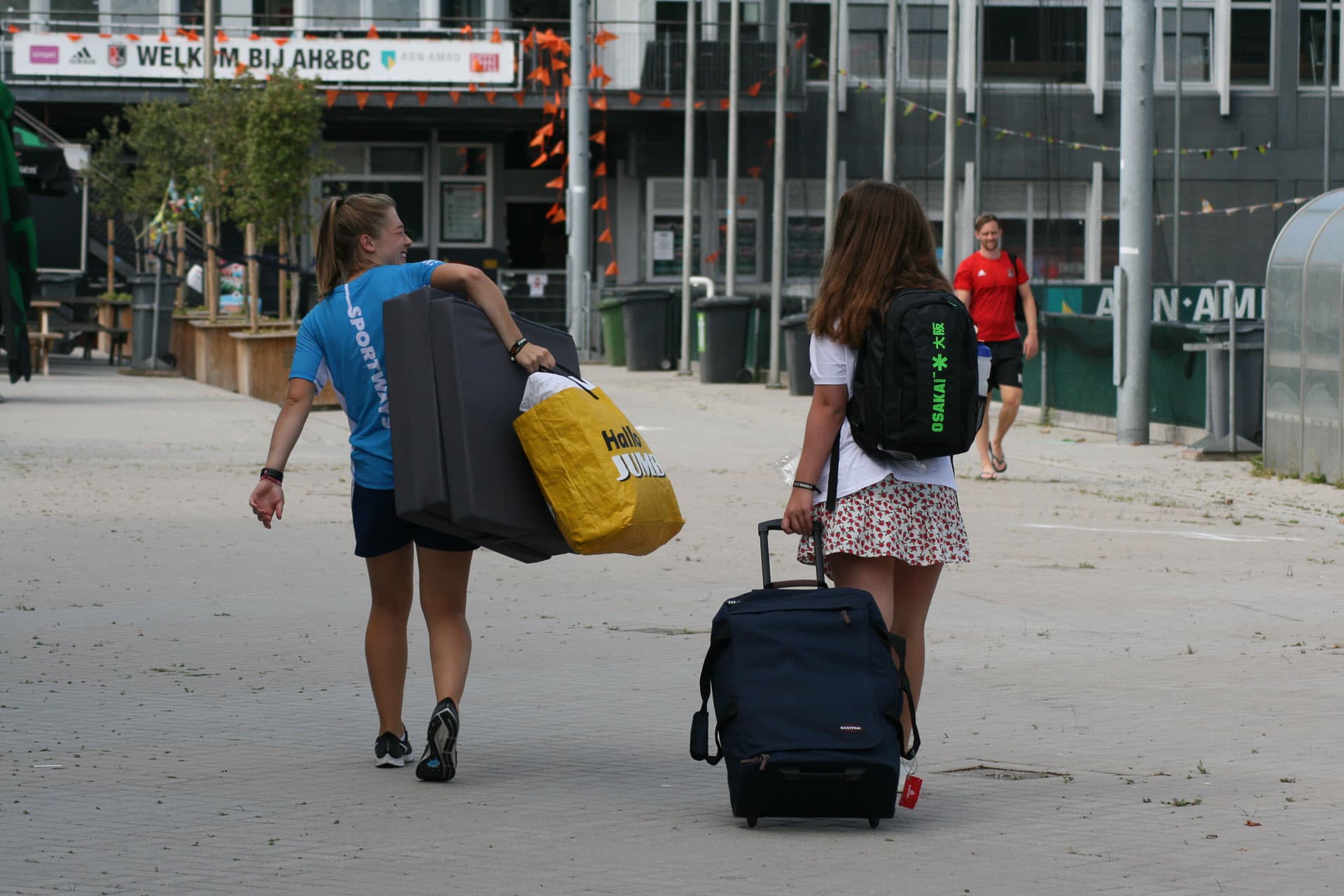 preparation
What should I pack?
The details of the packing list will be sent to you by e-mail no later than one month before the camp starts. Or if you really can't wait, click here. Make sure all your belongings are clearly marked with your name.

Make sure you don't forget the following:
- Insurance card
- Your identity document (passport)
- Good insurance coverage is required when participating in our camps. For European participants, it is obligatory to have a European Health Insurance Card. Your insurance company will be able to tell you more about it. If you are not a European citizen, you will need a travel insurance with sport coverage.
program
Field hockey training
Our focus is on technical training, because great skills make for great games! Together with a team of Technical Directors, the adidas clinic team and the Self-Pass SuperSkillers, we work with the 'perfect examples of field hockey' as inspiration for our trainings. Our training system means no drilling but shaping. Among other things, we train with experimental practice forms, neurotraining, small sided speed games and limited vision field hockey goggles. The kids experience a week of training that they don't get at their own club!
Not only are the latest field hockey techniques used in our camps, but technological developments are also kept up to date. For example, our overnight field hockey camps include video analysis. After all, the best way to learn is to see for yourself what you are doing. Besides that SportWays writes training sessions and exercises for Sport Session Planner. This is a website filled with sports trainings. By contributing to the content of Sport Session Planner, we try to transferws our knowledge to club trainers, in order to stimulate the improvement of the level of field hockey in the Netherlands.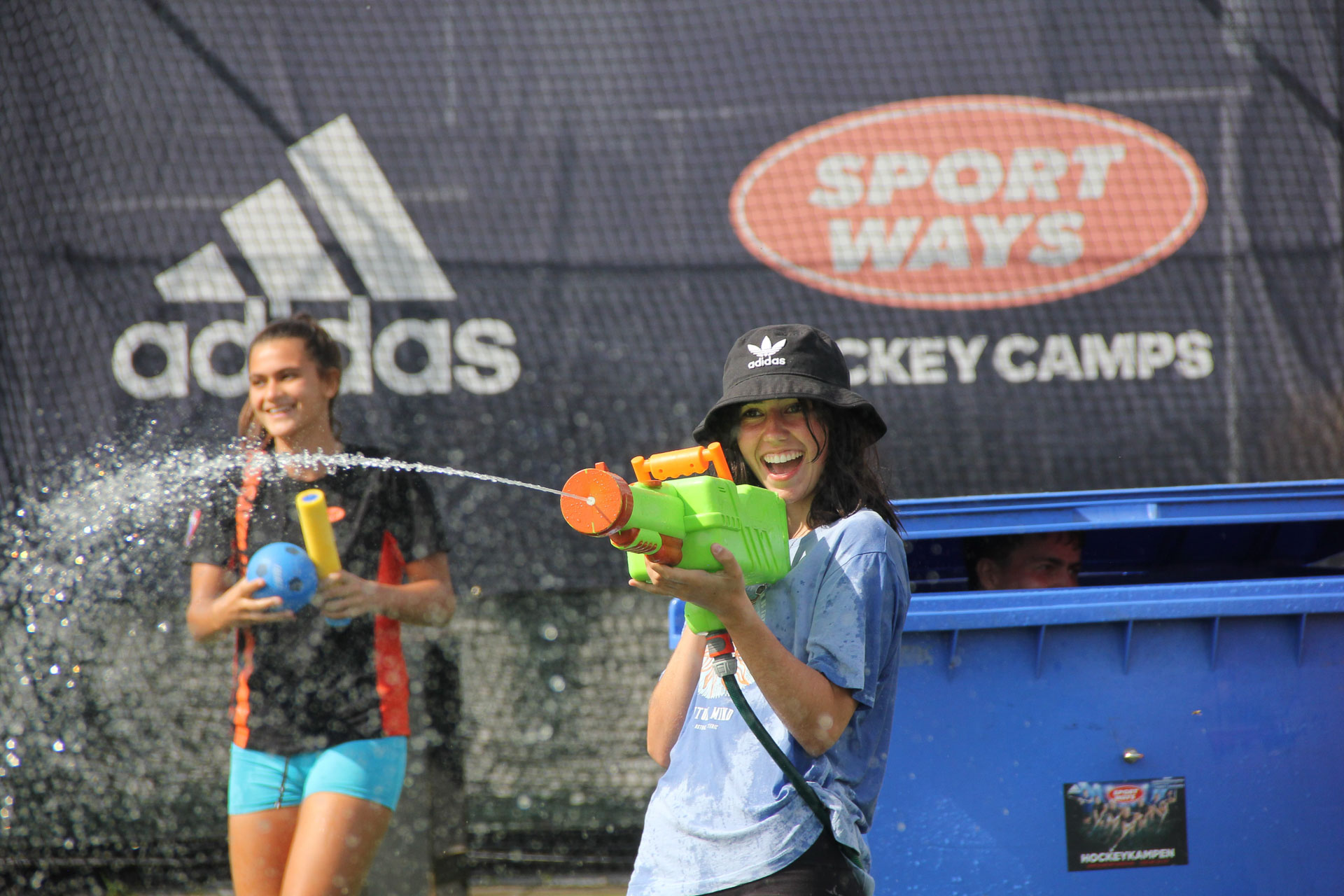 Frequently Asked Questions
Payment:
The payment is due 14 days after you have received the confirmation from SportWays. If you would like to pay in terms, please contact SportWays.

How can I pay?
You can pay through bank transfer.

What does the buying of cancellation mean?
This is outlined in our general terms and conditions.

What happens when I cancel?
This is outlined in our general terms and conditions.

Why do I need a travel and accident insurances with sports covering?
You only need this if your insurance company does not cover the hockey sport. Most insurance cover it, but since it is considered a dangerous sport there are some that don't. Please check with your insurance company whether or not they cover it. In case they do not cover it you have to get a separate insurance for your child.

How do I know if my insurance covers the hockey sport? And is this important for my child?
This is usually outlined in the general terms and conditions of your insurance. If you cannot find it or you are not sure, we recommend you contact your insurance company.

I have a complaint.
If you have any complaint, you can contact SportWays at all times via info@sportways.com, citing the name of the participant, the name of the event and the date of the event. You can reach us by phone (+31 (0)20 66 22 157) on work days, between 10:00AM and 5:00PM (Dutch time). To handle complaints as quickly as possible, we encourage participants to handle any complaints directly with the staff of the camp, before contacting his or her parents. In the event that there is a complaint during the camp (day camps and overnight camps), we strongly advise to let the participant at the camp handle the complaint directly with the staff. This way, a solution can be found during the camp. The participant can get in touch with the SuperVisor or Camp Manager.

Does SportWays arrange transportation to the camp location?
SportWays doesn't arrange transportation to the camp location. The parents should arrange all transportation. We can pick-up your child from the airport, see airport pick-up service below for more information.

Airport pick-up service:
SportWays provides airport services at Schiphol Airport (Amsterdam), Zaventhem Airport (Antwerpen) and Barcelona Airport (El Prat). For airport service there will be extra costs.
Return airport service Barcelona: €70-
Single airport service Barcelona: €45,-
Return airport service Zaventhem (Antwerp): €80,-
Single airport Zaventhem (Antwerp): €50,-
Return airport service Schiphol (Amsterdam): €50,-
Single airport service Schiphol (Amsterdam): €30,-

Attention: We only provided airport service at Barcelona El Prat, Schiphol airport (Amsterdam) en Zaventhem airport (Antwerp).

Airport pick up:
The SportWays staff will pick up the children at the gate in recognisable SportWays clothing. They will be transferred by bus to the camp location.

Airport drop off:
The SportWays staff will make sure all the kids are checked in and will be escorted to the customs. Times airport service: Between 10am and 3pm it is possible to use airport service. In case the arrival or departure time is different from the times above, please contact SportWays.

Can my child travel alone from the airport to the camp location?
From Schiphol airport and Zaventhem airport your child can take a cab to the camp location. In Barcelona this is not recommended because it is a long trip and cab drivers often can't find the camp location.

Airport assistance:
Every airline has a minimum age for children to travel alone. If your child is younger than the minimum age of the airline you need to book airport assistance at the airline. Your child will travel with an attendant. For the pick up you need to give the airline the personal information of the staff member that will pick up your child. SportWays can provide this information.

My child doesn't meet the age requirement for the camp to which all of his/her friends are going. Is it still possible for him/her to join them?
The age limit is based upon the experience, physical strength and emotional maturity of the child. Whether the child meets this requirements will be decided after deliberation between SportWays and the parents.

The camp coincides with the start/end of our family holiday. Is it possible to arrive later or depart earlier?
This is possible after deliberation with SportWays. However, we strongly discourage late arrivals/early departures since it negatively affects the overall "camp experience".

If my child signs up alone, will he/she be the only one without any friends at the beginning of the camp?
No. 20% of our participants sign up alone. At the overnight camps we try to put the children that come by themselves in the same tent.

How can I contact SportWays?
You can reach SportWays on the telephone at number: +31 20 66 22 157 (workdays from 10am till 6pm*). In case of emergency you can contact the overnight camp. During the summer camp period you can reach the office from 10AM till 12AM.

Lost and found:
The lost and found items will be kept for a period of three weeks after the end of the camp. After three weeks SportWays is legally allowed to donate the lost and found to a charitable foundation.

Is there a special Goalie program on player camps?
At every camp there will be a goalie trainer present to provide training to the goalies. The goalies will have combination of special goalie training and training with the players. During tournament and other activities the goalies will join the players.

Is it necessary to bring my own goalie kit?
Yes, we can't provide goalie gear.
My child has never played hockey before, but wants to know if it's something he/she would like to do. Is it possible to come to your camp to figure that out?
That is possible but not recommended. A whole week can be pretty long if your child doesn't like hockey. Beside the hockey program there will also be a social program, but hockey will be the mean goal of the camp.

Regular schedule at the Dutch camps
8:00am Wake up
8:30am Breakfast
9:30am Start demo 1
10:00am Start of training 1 and warming up
12:00pm End of training 1 13:00pm Lunch
14:30pm Start demo 2 15:00pm Training 2
16:30pm Fruit break 17:00pm Daily tournament
19:15pm Diner
20:00pm Social program

What is the staff-participant ratio?
Per 4 participants there will be 1 staff member.

Safety care:
There will be 24 hours supervision at the camp. At night there will be so-called, night mayors, how will make sure that the kids are also safe at night. And gates surround the location.

Mobile phones and valuable things:
We strongly advise you NOT to bring your mobile phone or any other valuables to the camp. (The Supervisor has a phone that can be used to call home). If the participants do bring their mobile phone and/or valuable it is at their own risk. At the camp will be a bank where you can drop off valuable things.

Do the participants need money during the camp?
They don't need money during the camp, but you can give them some allowance. We advise a maximum of €5 a day. Everyday between 18:00am and 19:00am the kids can buy something to snack or to drink if they want but it is not necessary. During the camp there will be enough food and drinks.

Where do the kids sleep during the camp?
The participants will sleep in tents. During the Barcelona camps, the participants will sleep in gymnastics hall.

Do boys and girls sleep separately?
Yes, boys and girls sleep separately.

What should my child bring to camp?
3 or 4 weeks before the camp you will receive a list whit all the things your child needs to bring to camp. Some essentials: - Hockey stick - Sport gear - Goalie Kit - Sleeping bag - Air mattress

Alcohol and smoking:
It is strictly prohibited to smoke or drink alcohol during the camps. At the arrival there will be a luggage check and all alcohol and cigarettes will be taken in and returned after camp.

What is the common spoken language at the SportWays camps?
The languages spoken at SportWays camps are Dutch and English and in Belgium also French. If my child has something on his mind, to which staff member can he or she turn to? Your child can go to the Supervisor. He or she is also the person the parents can contact during the camp.

What is the policy towards children with homesickness?
We have a special protocol for children with homesickness what is made in collaboration with Tischa Neve, this is a children and youth psychologist. This protocol is being used at all the camps. If you know your child suffers from homesickness it would be appreciated if you could tell us in advanced, than the staff can take this into account. Will my child be in the same trainings group as his friends? The trainings groups will be organized by level, therefore it can be that your child is in another group as his friends due to different playing levels.

Social program:
The social program is the program besides the hockey program. During the social program we will play multiple games, shows, a quiz and other sports then hockey.

What is the social theme for the camp of my child?
Four weeks before camp the social theme will be revealed. The theme will also be mentioned in the camp letter.

Can I visit my child during the camp?
Unfortunately that is not possible.

Why not?
It can be hard for children that don't get visitors and it can be hard for children how see the visitors go without theme. Then the kids might get homesick, and that is something we want to prevent.

Can I send a postcard to my child?
If you send a postcard early in the camp week, you can send it to: Nieuwe Kalfjeslaan 21C, 1182 AA, Amstelveen , the Netherlands. We will make sure that the card will be brought to camp.



Only applicable to the Day Camps in the Netherlands and Belgium.

My child has a medical condition (e.g. ADHD, diabetes). Is it still possible to come to the camps?
This should not be a problem in most cases. However, we ask you to contact us before you sign up your child so we can discuss the situation in advance.

My child is on a diet do you take this into account?
Yes this is taken into account, if possible with our catering company. Please contact us to discuss this in advance.

What is the procedure in case of an accident, injury or illness?
At the overnight camps a physiotherapist will be available two times a day. The physiotherapist will look at the injuries and will treat them. There is also a close collaboration with a general practitioner, dentist and hospital nearby. In case of a hospital visit, we immediately will contact the parents.

My child uses medication. How do you handle this at the camps?
It has our preference that all medication is handed in to the Supervisor. He or she can make sure that your child will take the medication on time. If the child want's to hold on to his/her medicine, the staff cannot be hold responsible for the schedule of the medication.

What is the procedure as to ticks?
When the kids have spent time in a woody environment they will always be checked on ticks afterwards.
Read all FAQ's